Snapshot Games Relocates to Higher Ground
.....well, just to a larger office, really!
It has been a while since we posted an update, but things have been very busy behind the scenes. One of the biggest events has been relocating the Snapshot Games development team to a new building. With Phoenix Point being Snapshot Games' most ambitious project to date, we're increasing the team to three times the size of that which we had working on Chaos Reborn. By the end of year, we expect to have a 30 strong team of experienced and talented developers.
Last week, Julian and the rest of the crew moved all of their equipment (and snacks) to shiny new offices in Sofia. It has all of the modern facilities, including working electrical lighting, running water, flushing toilets, windows and a fridge - just for those of you concerned with their working conditions in the Fig campaign video!
While Snapshot doesn't occupy the entire office block, we do need both office space and conference space for 30 or more people. It's in a nice location, has large open spaces and has pretty cheap rent - that's more money saved to pour directly into the development of Phoenix Point.
Let's show you around a little.
Let's take a look and see how everyone is settling into their new environment. As well as a new office, the team have had some new furniture. As the developers spend long periods of time in front of their computers, everyone has been provided with a standing desk (and yes, they are height adjustable so they can sit down too!).
This is Svetoslav (Slavi). He's our concept and 2D artist. All of the neat 2D concept art that you see, and the artwork on the website - that's Slavi.
Let's take a look and see who else is around. I wonder what the programmers are up to.....
I wonder if Stoiko has noticed that the Microbial Mist has been eating away at the front of his PC tower?!
New Team Members
Snapshot would like to welcome the four newest members to the development team. Please join us in welcoming Alex, Fory, Tsvety and Georgi to the Snapshot Games family. We will also be taking on around 6 new team members next month!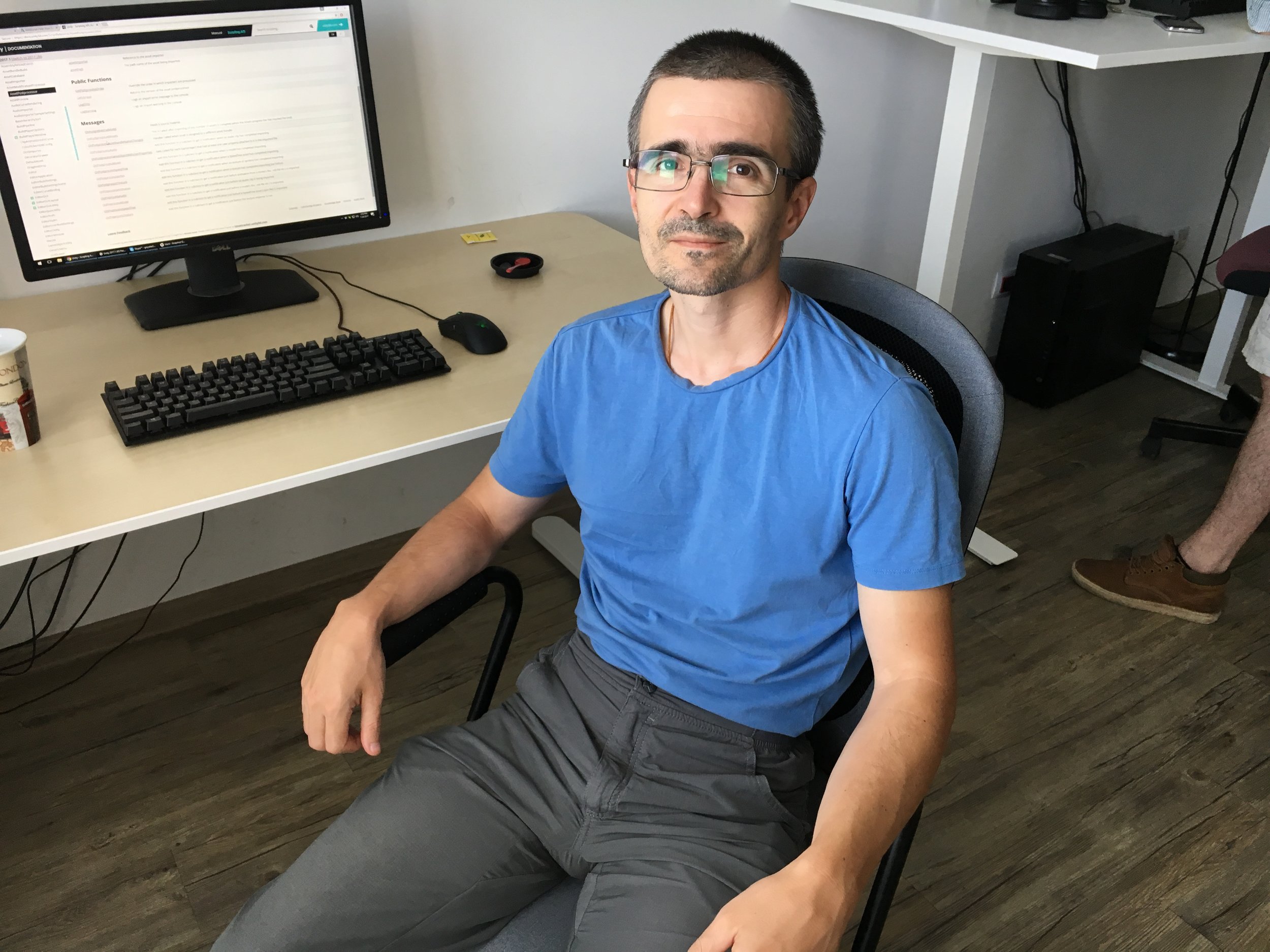 Alexander (Alex) is an experienced programmer. His first title was a professional Bulgarian made game, "Tzar - The Burden of the Crown". Since then, Alex has worked with Ubisoft on multiple Assassin's Creed titles from "Assassin's Creed 3" to the upcoming "Assassin's Creed Origins".
Alex has a long list of favourite games, but if he has to choose one, it would be the Dark Souls series.
Alex is currently working on the player movement mechanics for Phoenix Point.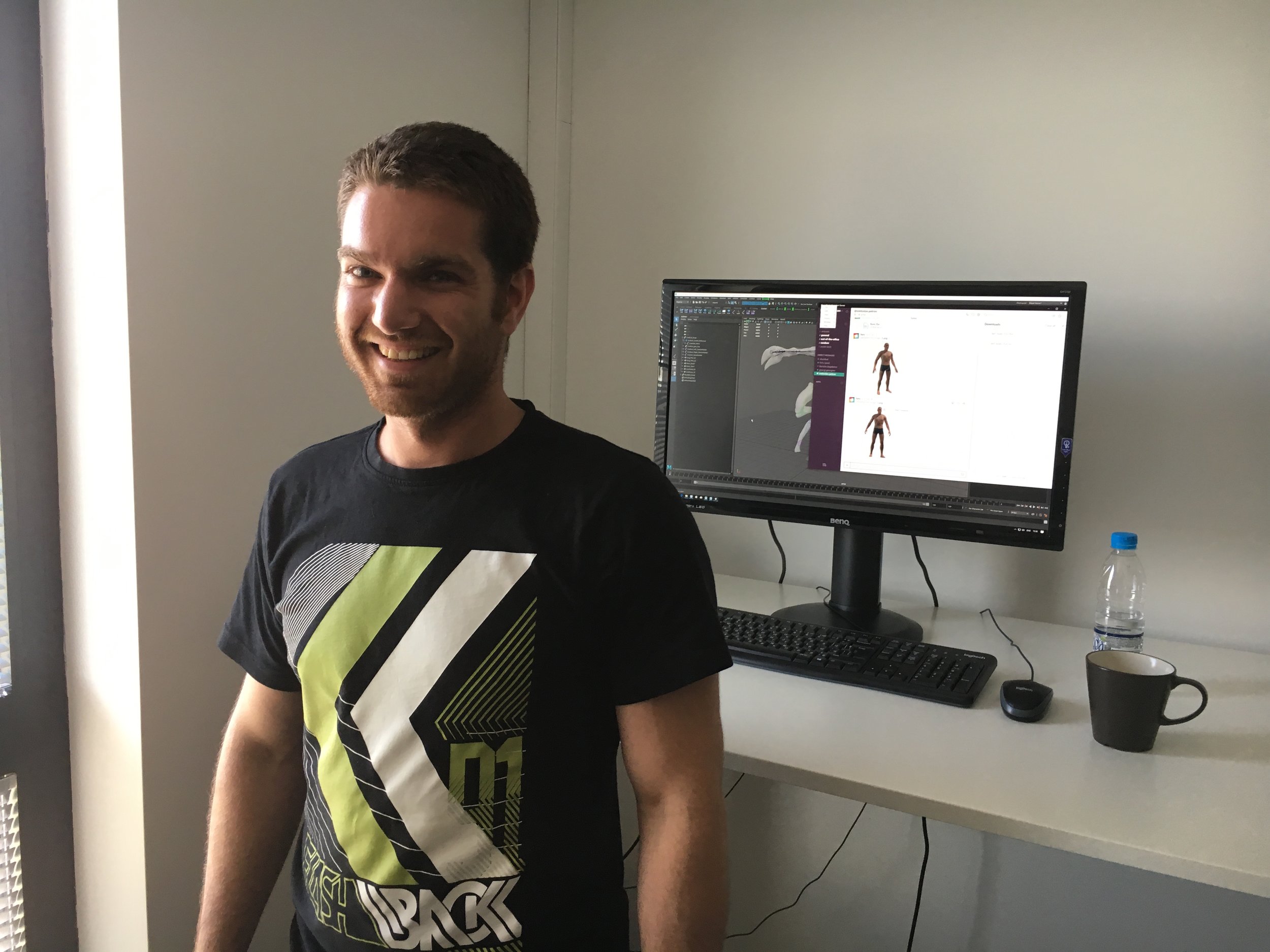 Hristofor (Fory) is our new animator and rigger. He has previously worked for Creative Assembly on Total War titles such as "Total War: Rome 2" and "Total War: Warhammer". He has also worked for CryTek on "Arena of Fate".
Fory's favourite game is God of War, but he is currently playing Zelda: Breath of the Wild on the Nintendo Switch.
Fory is currently work on rigging character animations and mutations for models in Phoenix Point.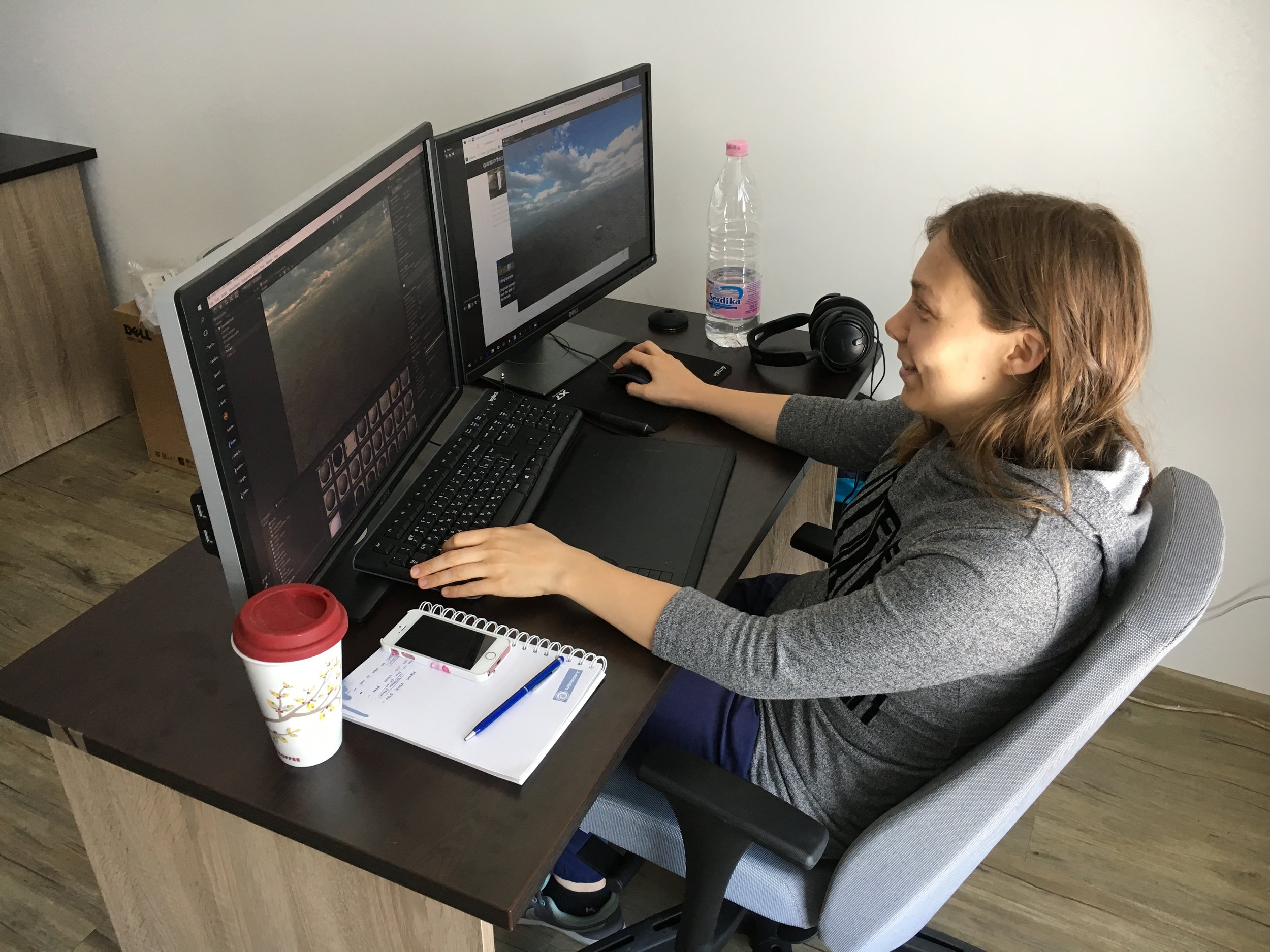 Tsvetelina (Tsvety) is a talented Environmental Artist with over 9 years experience. Before coming to Snapshot Games, she worked at Ubisoft on most of the "Assassin's Creed" series, including "Black Flag", "Rogue", "Origins" and "Liberation" (which was also designed by Julian).
Tsvety's favourite game is World of Warcraft. While not normally into MMOs, she claims WoW "just happened" and sucked her in. (Don't worry Tsvety, that happened to me too! UV). She also enjoys action-adventure games such as "Uncharted".
Tsvety is currently working on a tile-set for a new environment in Phoenix Point. Once the tile-set for the terrain is complete, she will be working on the props and sturctures for the same set.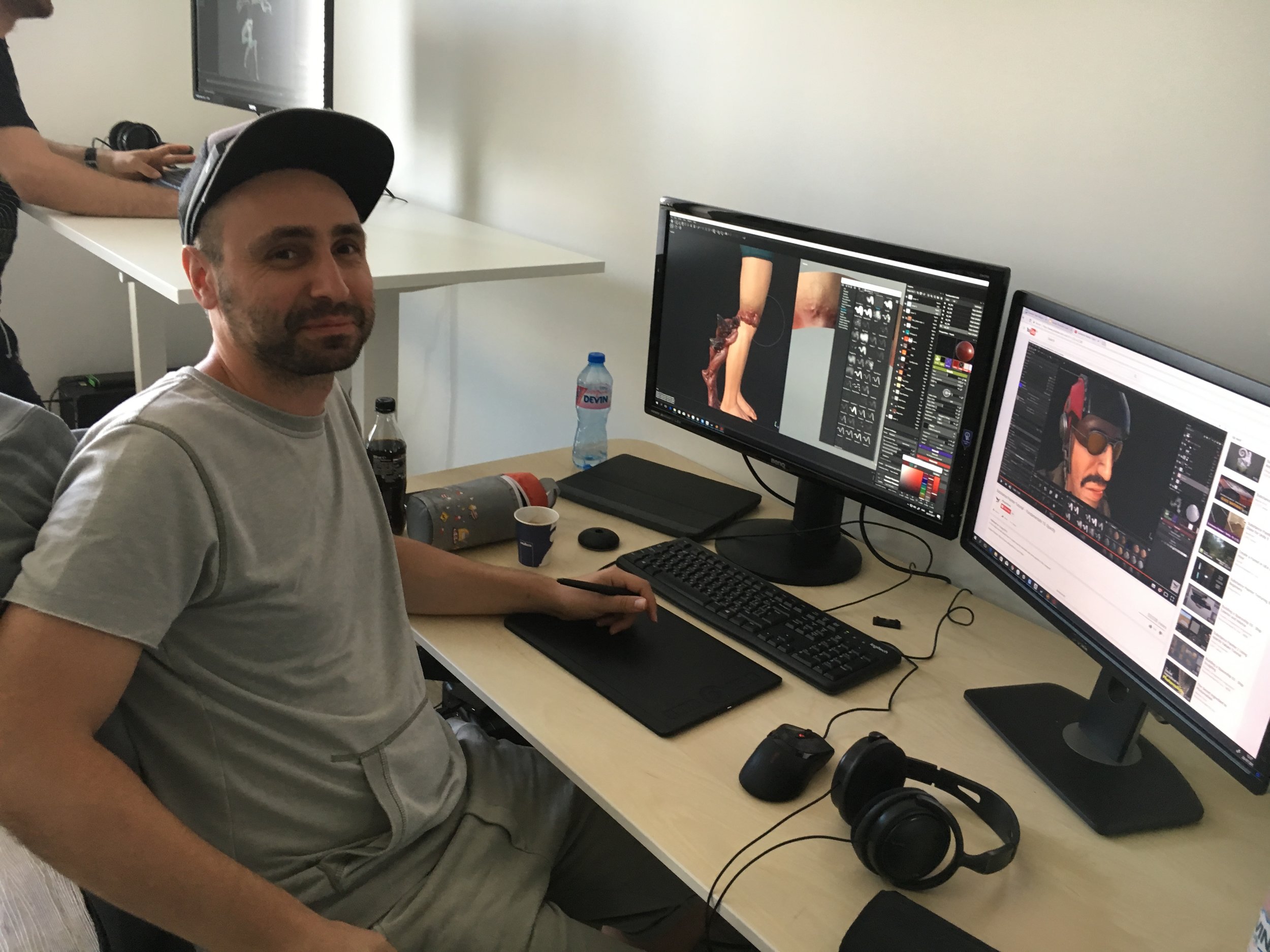 Georgi is another experienced developer from Creative Assembly to join the Snapshot Games team. He is a 3D Character Artist, and will be working on both the human and enemy character designs. Before leaving CA to join Snapshot, Georgi was working on "Total War: Warhammer 2". Before that, he spent 7 years at Crytek and another 3 years at Gameloft before that!
Georgi has quite an impressive list of favourite games, which would demand an update post all to itself. But some notable mentions include "Company of Heroes", "Diablo", "Dark Souls" and he's also a big fan of "The Witcher". Arma 3, Fallout 4, Metal Gear Solid......... it really is quite a list!
Georgi is currently working on some mutated limbs for characters in Phoenix Point. If you squint really hard, you might just be able to see what he's working on, on the monitors behind him.
Full Steam Ahead
Now that we're settled into a new office and we're starting to take on more staff, the pace of development can really increase. During the last month there has been a lot going on behind the scenes, mainly concept work and prototyping. We fully understand that you want to see game assets and gameplay - don't worry, it will be coming! We hope you understand that everyone is working hard to make Phoenix Point the very best that it can be.